Hydrorock offers an innovative range of natural water management products. It is an affordable, easy to install, eco-friendly solution suitable for domestic use through to large precinct scale applications. Hydrorock's infiltration products are made from lightweight stone wool, a 100% natural fiber. The blocks are placed underground to intercept, store and slowly release excess roofwater, stormwater and groundwater. It improves drainage, helps prevent flooding and reduces water wastage.
Meeting the water challenges of today and tomorrow.
Water patterns are changing. Extreme weather events, rising temperatures, cyclones and heavy rainfall are becoming more frequent. Damage by excess water is a significant challenge for councils, insurers, urban designers, engineers and property owners.
Hydrorock's innovative and sustainable water management products help protect people, property, infrastructure and the environment from the impacts of excess water.
Urbanisation and the water cycle.
With more streets, parks, gardens are being paved or surfaced, rainwater can no longer drain into the soil and mostly disappear in the stormwater system. However, most stormwater systems are not designed to handle extreme rainfall, resulting in flooded streets and other nuisance for residents and traffic.Replacing or even upgrading storm water systems is an expensive and intensive process. It is cheaper and much better to capture the surplus of relatively clean rainwater and to gradually allow it to infiltrate the soil. Many (urban) areas in Australia suffer from a lack of water. It is a waste to drain the relatively clean rainwater away through the stormwater system. With Hydrorock stonewool solutions, the collected rainwater can gradually seep into the soil, allowing the water balance to be slowly restored.
Passive irrigation: keep the water where you need it the most.
A Sponge City = A Green City = A Cool City = A Livable City
A sponge city is a city that is designed to passively absorb and use rainfall in an ecological friendly way. Solutions like; rooftop gardens, green and blue, rainwater harvesting, and storm water management can reduce the frequency and severity of floods, improve the water quality, and allow cities to use less water per person. Associated strategies as green cities can improve air quality, reduce urban heat islands, and therefore improve the quality of life.
Stone wool – a 100% natural water management solution
Hydrorock's infiltration stone wool blocks intercept, store and slowly release excess roof water, stormwater and groundwater in an environmentally friendly way. Stone wool is extremely efficient in absorbing and retaining large volumes of water. Due to its open space 3D fibre network, the stone wool blocks can retain up to 95% of its volume.
The stone wool system can be designed in such way that the volume is available again for the next rain shower within 24 hours. This can be done by infiltration, free outflow or a combination of both.
When placed underground, the unique composition of the stone wool withstands erosion from plant and tree roots. The blocks can be wrapped in geotextile fabric that is mould and rot resistant. The blocks' dense fibre cohesion has a high breaking strength and a load capacity of up to 4000kg/m2, making it suitable for numerous applications varying from gardens to road construction.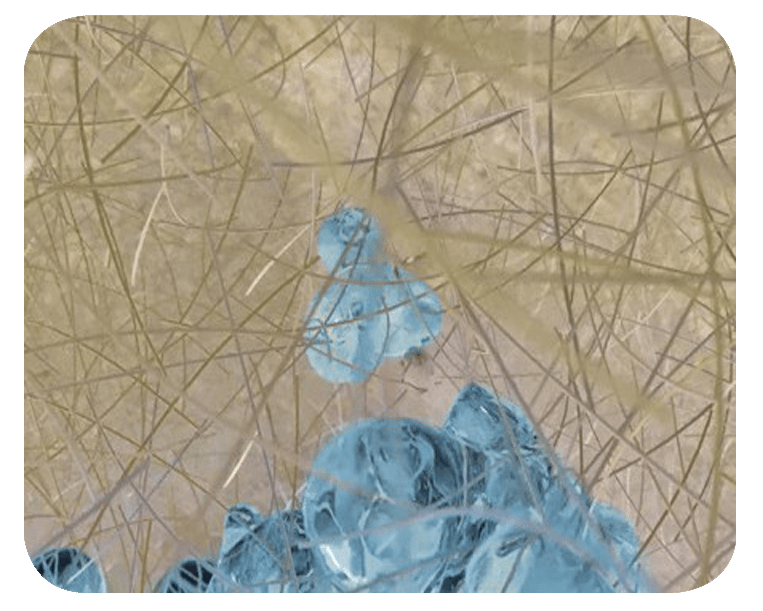 Stone Wool 3D Fibre Network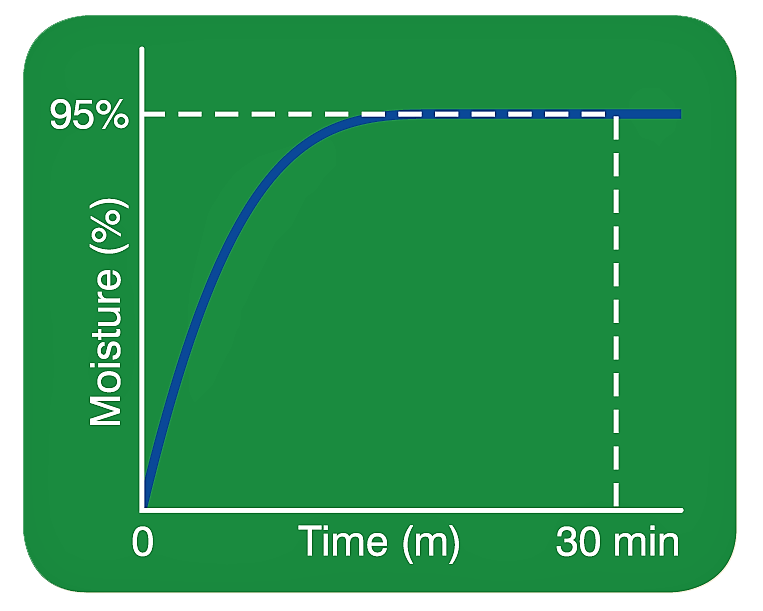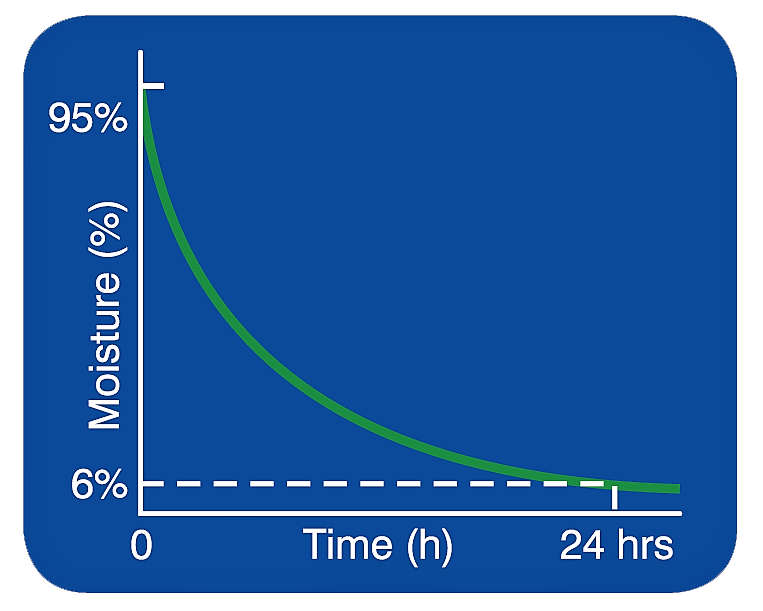 Download 2020 Hydrorock Information Pack
Hydrorock elements are made from lightweight stonewool, a 100% natural fibre.  
Stonewool is extremely efficient in absorbing and retaining large volumes of water. Due to its open space 3D fibre network, the stonewool elements can retain up to 95% of its volume. Literally made of (basalt) rock and therefore contains all properties of stone: strong, hardly deforms under pressure and completely recyclable. Encased in a membrane of erosion resistant cloth, is it a very strong solution.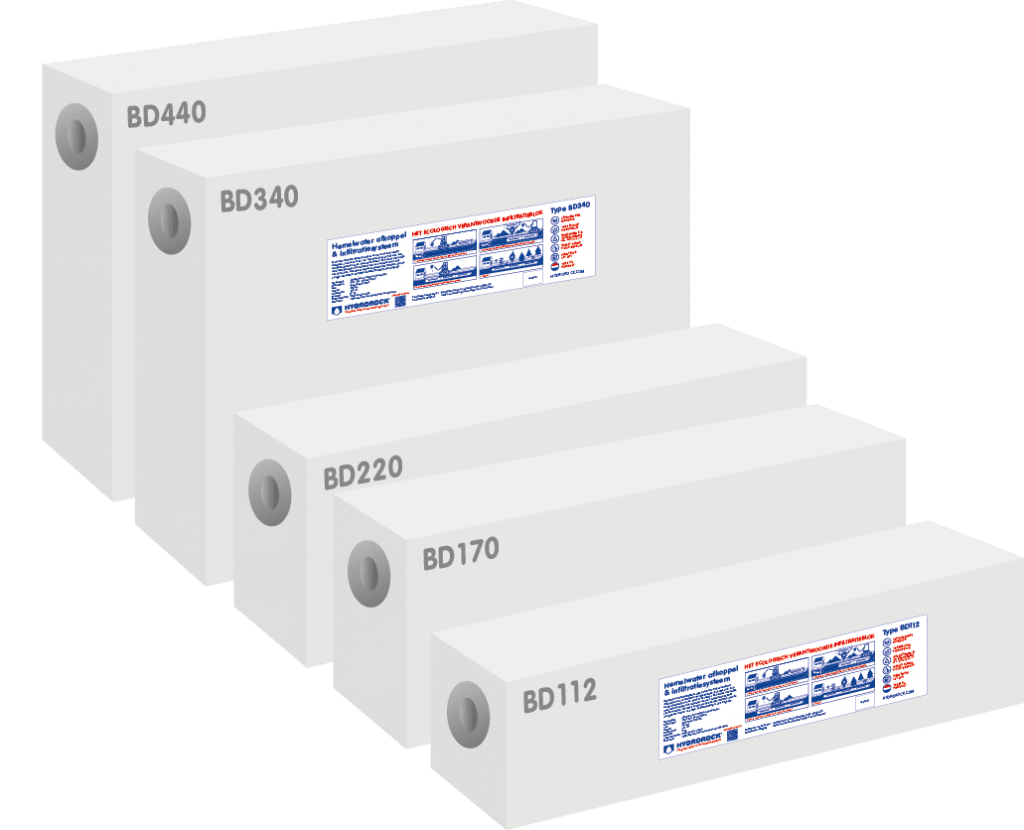 The smart, eco-friendlywater managementsolution
Simple, versatile andeasy to install
Hydrorock's infiltration products can be used in large and small settings, around residential homes, commercial developments, roof gardens, parks, gardens, sporting fields and in construction.
The stone wool products are available in various shapes and sizes, including tiles suitable for shallow applications such as sporting fields and green roofs. They can easily be connected to manage small to large volumes of water, and each unit or tile can hold between 22 to 440 liters of water.
Depending on the application, units are placed either on top of each other or beside one another to form the required buffering, drainage or infiltration solution. When managing large volumes of water, units with integrated piping can be used to direct excess water straight into the storm water system.
Digging narrow trenches is sufficient for installation, which minimizes excavation work and lowers the cost of removing surplus soil.
Stone wool is incredibly lightweight, making the units easy to install by one person. The units can easily be cut-to-size (on site once delivered) or custom ordered.
Stainless steel drainage grates, filters and sand traps with leaf separators are also available.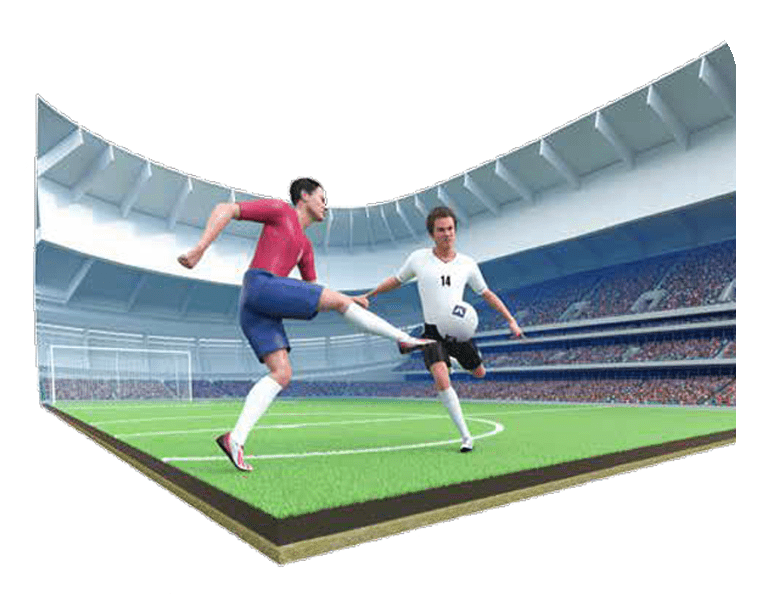 Stone Wool Tilesplaced beneath sports fields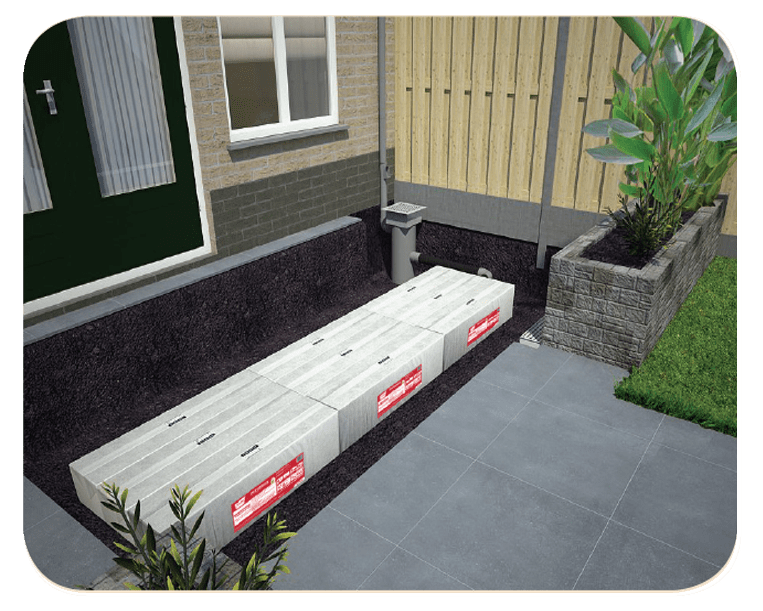 9 x D170 Blocksmanaging 1530L of water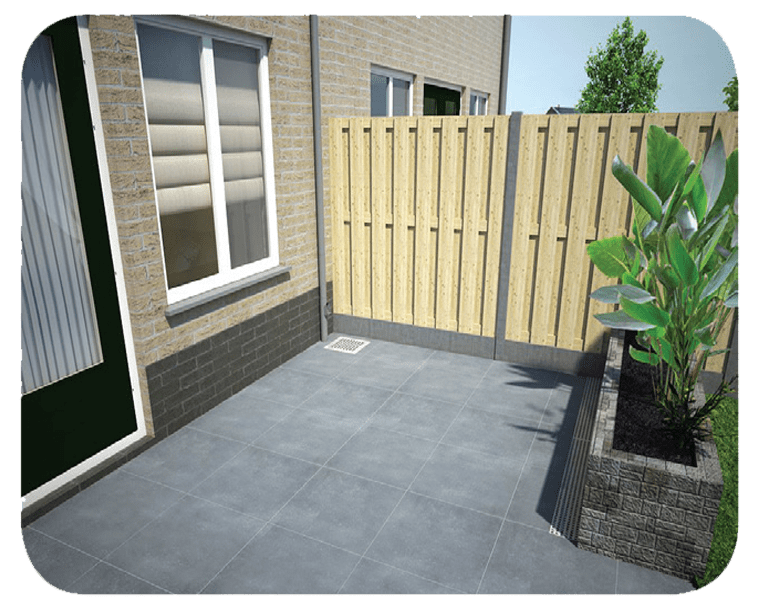 Manage your water andutilise space at the same time
HYDROROCK DELIVERS.
The results speak for themselves...
"I was looking for a solution to intermittent flooding on my propertyin Forest Glen, north of Brisbane – Hydrorock appeared to be theideal solution and it was. It easily absorbed the excess water, wasa breeze to install, and importantly – it's low maintenance andgood for the environment."
"The Brunssummer Heide, with 45 holes, is one of the largest golfcourses in the Netherlands. Built on a former coal field, the swampysoil under the green(s) flood after rainfall, reducing play time andrevenue. To maximise playing time, 9 holes were upgraded usingHydrorock to manage more than 4500 litres of excess water."
Hydrorock effectively manages water, no matter how large or small the setting.
Sport and Leisure
Golf courses
Sport fields
Parks / Playgrounds
Landscaping
Swales
Roof Gardens / Podiums
Vege gardens
Rain gardens
Infrastructure
Rail and Roads
Airports
Residential properties
Commercial development
Sediment control
Domestic
DIY for urban and ruraldrainage solutions
Hydrorock Australia is the licensed distributor of the Hydrorock range of sustainable water management products in Australia and New Zealand. The Hydrorock product range is manufactured in the Netherlands using stone wool as the base material; sustainably produced by ROCKWOOL. There are currently no other sustainable water management products in Australia or New Zealand known to use stone wool as the base material.
Contact Hydrorock Australia to discuss your water management needs:
Hydrorock Australia PTY LTD © 2021. All Rights Reserved